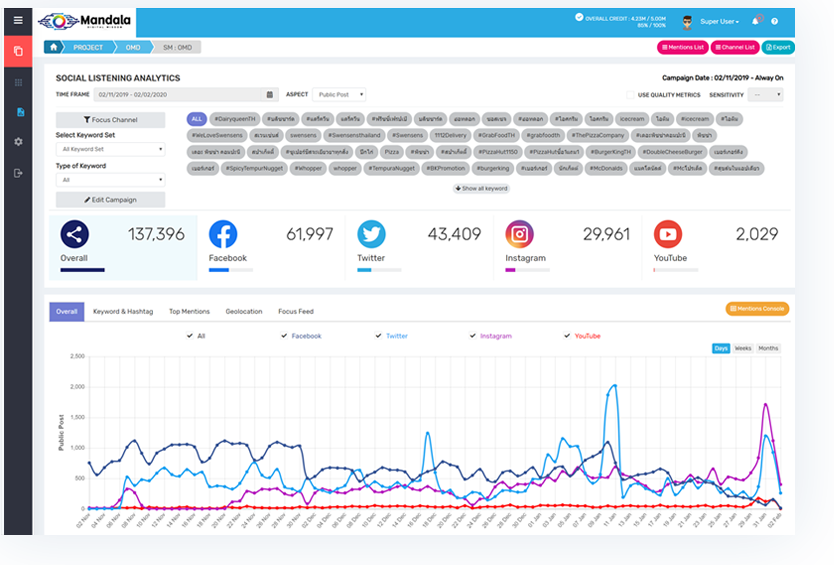 01
Powerful Dashboard
Intelligent dashboard provides critical information to the most relevance data when you most needed. Dashboard also provides data drill functions for you to dig deep until you gain the insight.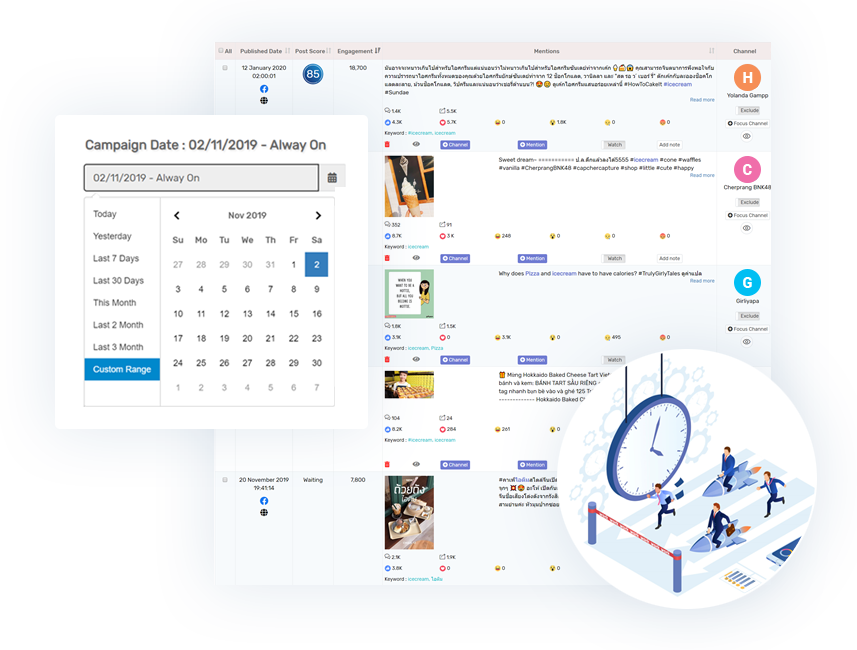 02
Non-stop Data Gathering
We never stop looking data for you. Our Engine never stops working around the clock and the system operates anytime, any where.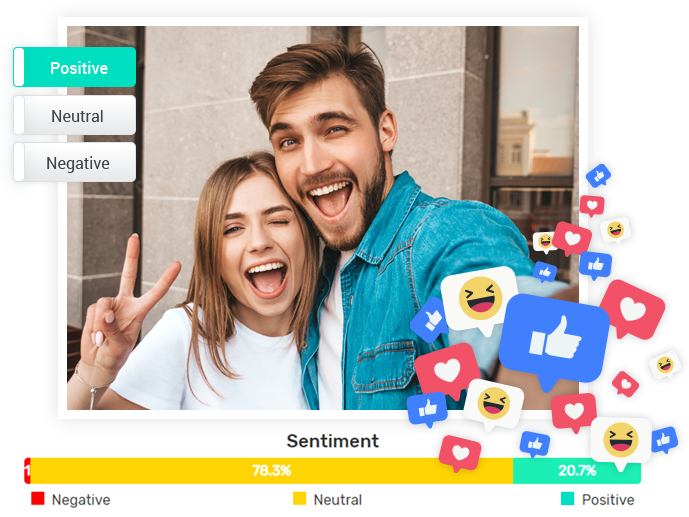 03
Intelligent Sentiment Analysis
Because online space is full with emotions- and emotions drive the world. We provide sentiment analysis to help you understand more about your target audience intentions and feelings toward a topic, or brands.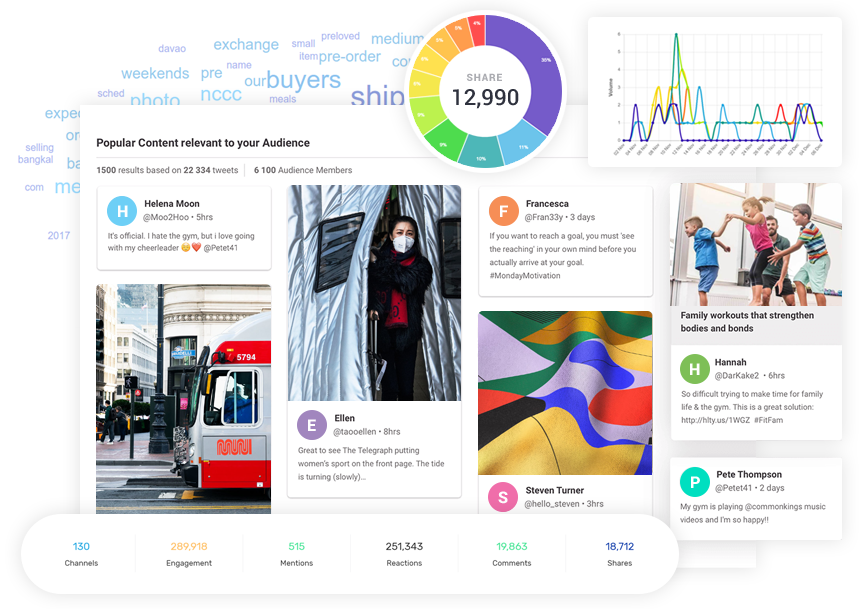 04
Deep Drill Analysis
Mandala gives you the opportunity to uncover hidden intentions and conversation. So, the more you analyze the data, the more insights you may discover.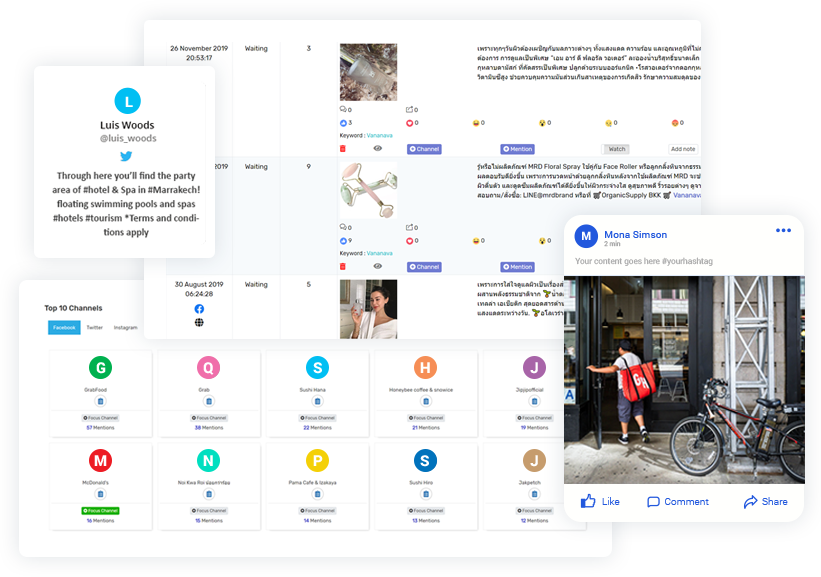 05
Search and Analyze for relevance contents and topics
Finding the right mentions and contents has never been easier. Mandala Analytics assist you through the topic and content search planning. Mandala also helps you filter what is relevance and worth the time for you to analyze data. You won't get drown in the ocean of data, we simplify the process and make you find the right treasure.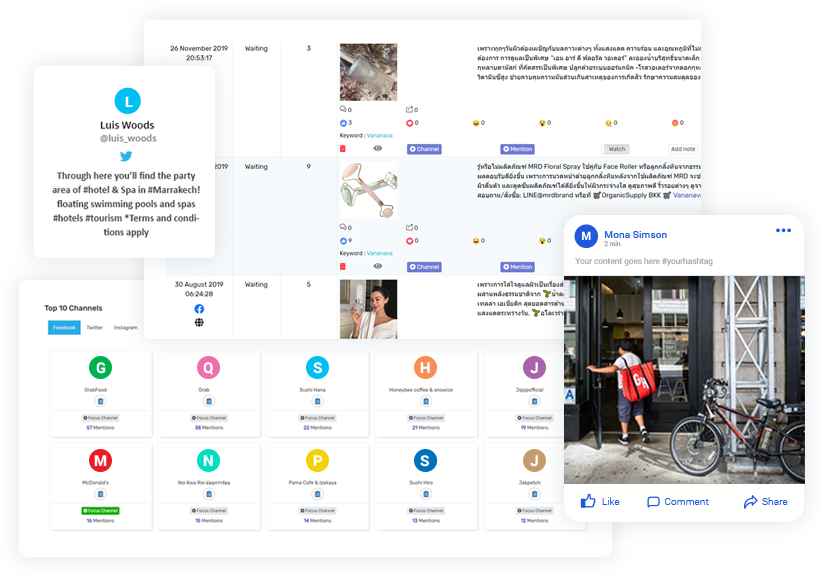 06
Provide generous amount of data for you to use
We are proud to provide our customers with generous data flexible plan. Customers may adjust mention quota within their limit anytime without the need to upgrade until they really need it. Anyway who want to pay more for unusable data?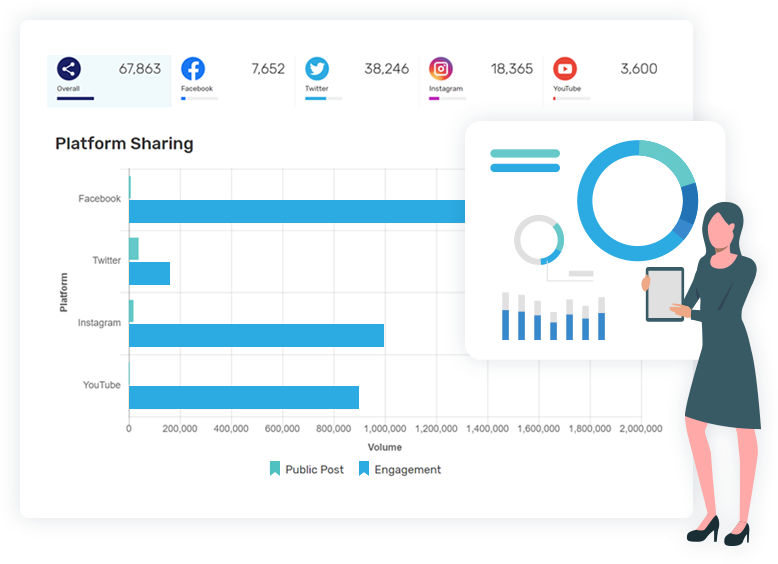 07
Advance Performance Measurement
Mandala Analytics allow mentions to be benchmark in granular details. It allows you to distinguish your own share of voice from different platform and see what performs best.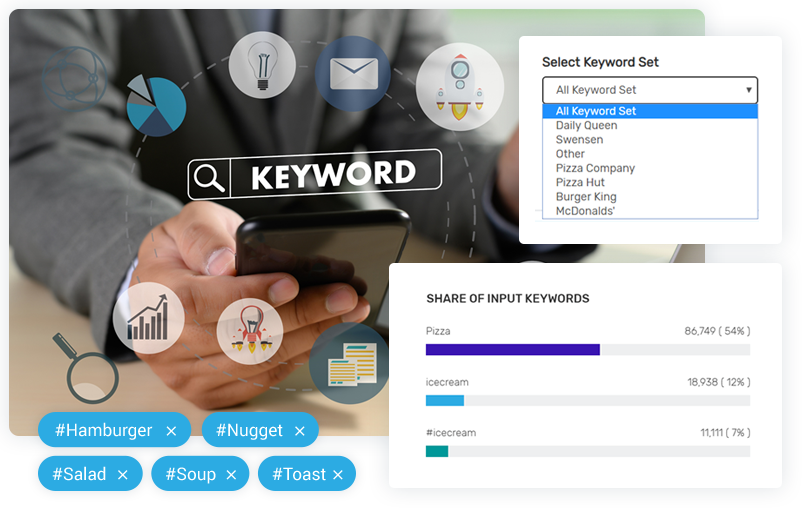 08
Simplify Monitoring Analytics
Important keywords and topics, or even hashtags is being monitor nonstop. So you will be the first to know and response.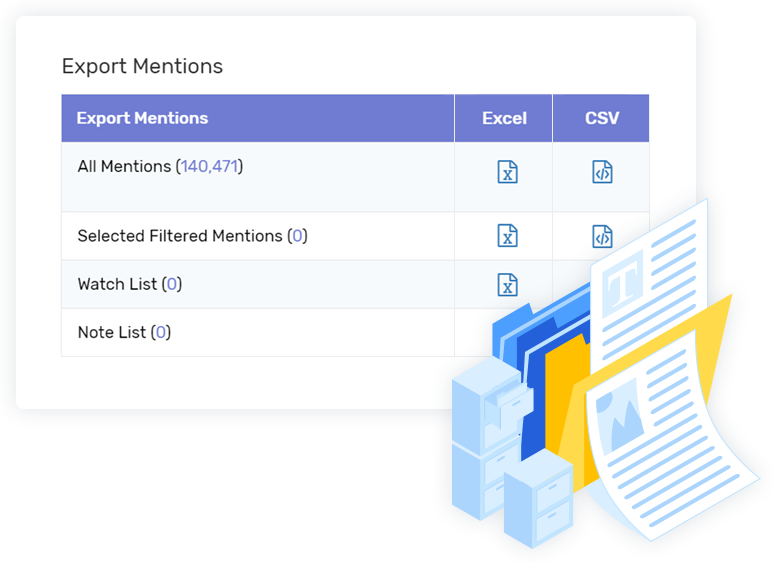 09
Export feature
Mandala provides powerful yet flexible data export function. We support both the excel and csv files to be exported. This gives you the opportunity to use data in your next business report or even integrate to other data visualization tool.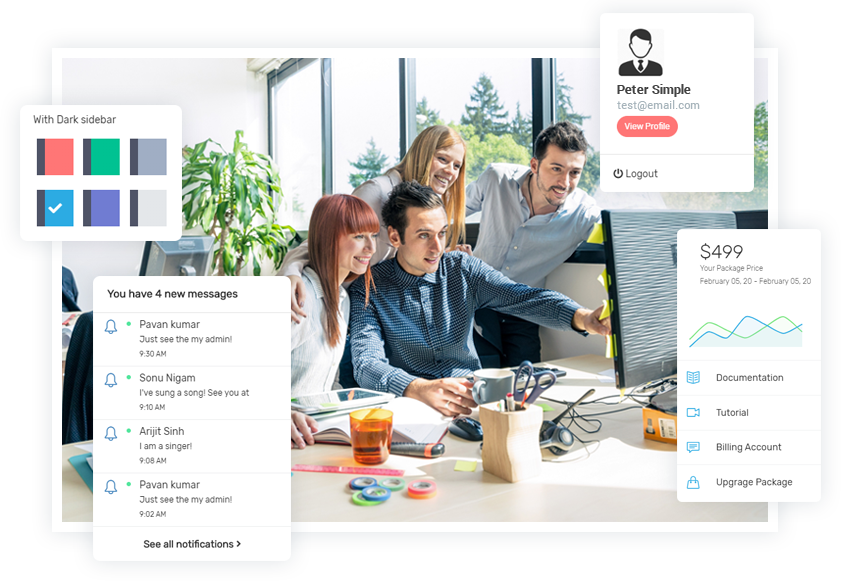 10
User Friendly Interface and Workflow
Business Analytics are often has high learning curve. Mandala is sophisticated but also user friendly, provide what is only important and necessary so organization of all sizes can use productively.
What is Included

Boolean Search
Giving you the powerful Boolean search filter, so you can find the right information with better accuracy.

Ranking and Advance Filters
Advance filters help you screen for the most relevance data.

Dashboards
Several dashboards are provided in Mandala Analytics. Some provide great overview of the overall projects and campaigns. Other dashboard allow you to perform deep data drilling for you to explore data further at a deeper level.

Analysis by Overall or by Platforms
Allow to see the share of mentions across all major platforms, or even uncover details in each platform.

Mention Console
Post data management is a chore. Mandala Mention console makes data preparation a breeze, so you have more time for creativity and post productive work.

Online Listening
Mandala covers major social media platforms such as Facebook, YouTube, Twitter, Instagram, YouTube, Web Forums, Interest Channels and Websites.

Tracking
With Focus channel tracking, your important channels' mentions are updated more frequent.

Competitor Benchmark
Reveal competitors' content and digital marketing strategy and what work best for them, so you can react faster and giving you the competitive edge

Find Influencer
Allocate the right influencers for each topic or industry.

Country and Language Filters
Mandala understand all languages across the globe.

Proprietary Score System
Our proprietary score system gives you the aid to allocate what content work best in your chosen topic.

Sentiment Analysis
Advance sentiment analysis helps you pin point both the positive, neutral, and negative reaction in all contents we gather.

Data Exports
Data can be exported in both the excel and csv files for post work analysis, reports, or export to other data visualization tool.

User and Team Management
User and Team management allow team to cooperate seamlessly, while allow better user control.

Powerful Content Drill
We take data drilling seriously. It is in data drilling that you may uncover important insights. And our system design particularly in this respect.