Use Cases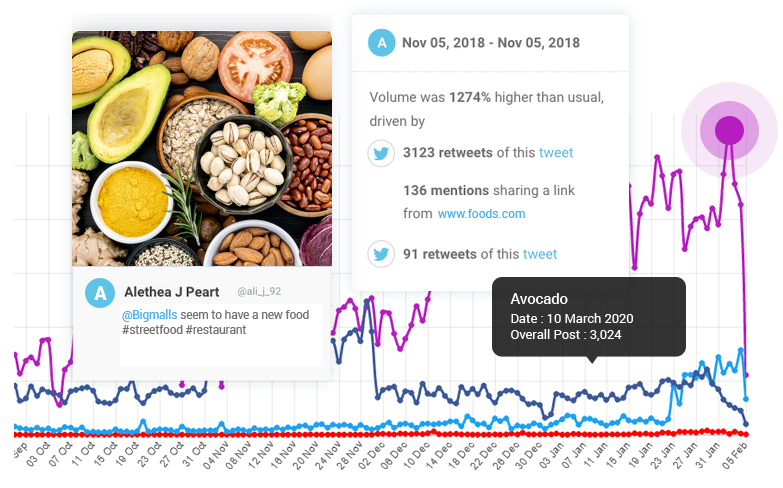 01
Brand Health
Knowing how and when people are saying about your brand. Not only your brand is monitored but other brands including your competitors and market demand can also be studied – even before they know it.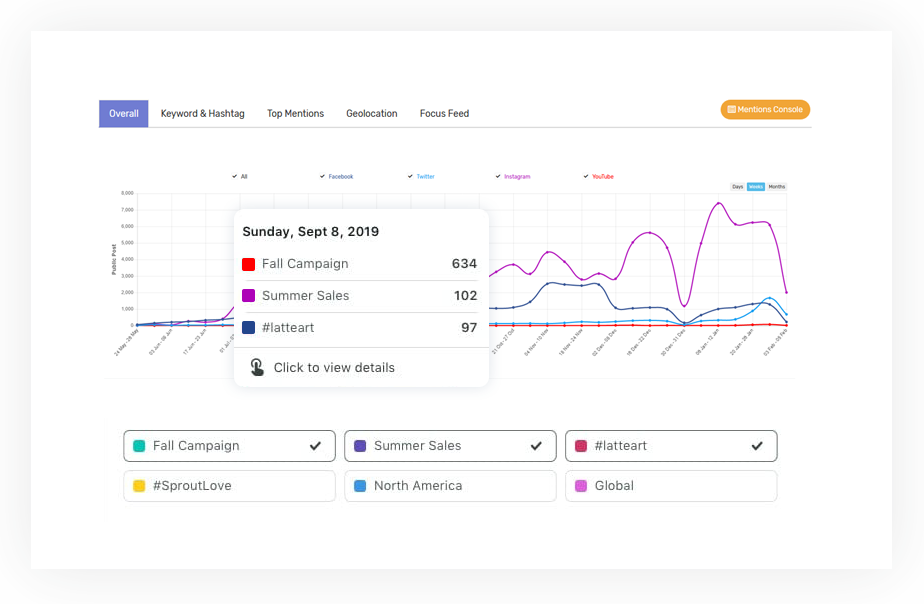 02
Gain market insights and trends in your business
Identify what the market wants and what engage them the most. Provide new opportunities to craft new strategies and be the first to drive the market momentum.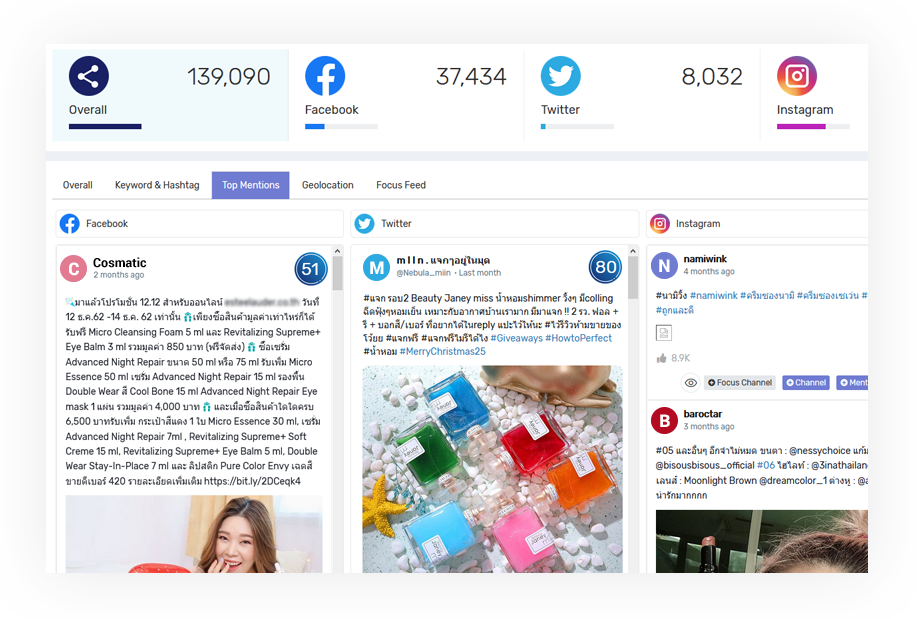 03
Benchmark mentions
Great contents resonate engagement. Knowing what mentions drive the market momentum or even drive a trend - is critical for digital marketing. Do not waste time crafting contents that are hit and miss. Find what engage the most and learn from the best.
Marketers and businesses around the world
use Mandala Analytics to drive their goals.
Let us be part of your success.
Online Monitoring